18 Beautiful Deer Resistant Shrubs
Not this year, deer.
With their natural habitats shrinking, deer are becoming a way of life in many residential neighborhoods across the country. One of the best ways to mitigate the damage these herbivores do to herbaceous (and evergreen) plants is to select ones that are not on their preferred menu. Fortunately there are plenty from which to choose.
Here are 18 totally beautiful shrubs on which deer are more unlikely to dine; your experience, of course, may differ. It should always be noted that especially in winter, when pickings are scarce, a hungry deer will eat even the most unlikely plants. We've divided these into zones for easy reference, but check out all of the plants below to see the widest number of choices. For even more nibble-me-not choices, please consult with a local garden center (find yours here).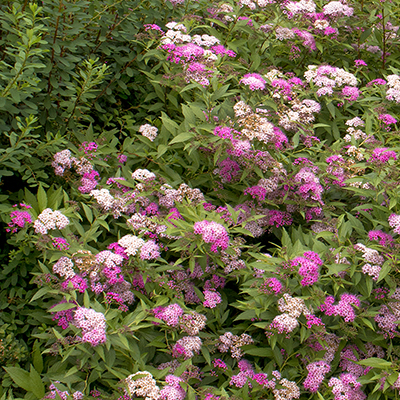 Add to mixed borders where the red-purple new foliage and summer pink blooms will add plenty of rich color. Partial to full sun. Up to 5′ tall and wide.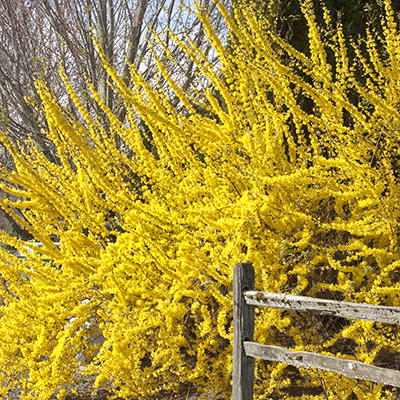 Forsythia may have a short bloom season, but when it is on, it is ON! Explodes with masses of soft yellow early spring flowers. Partial to full sun. Up to 8′ tall, 6′ wide.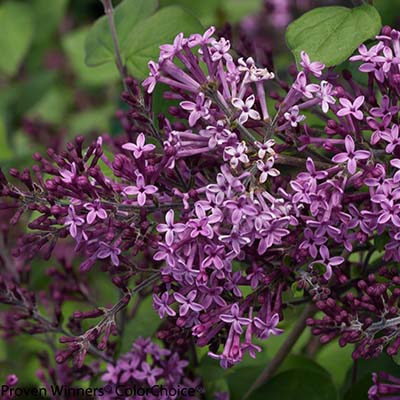 What's better than the sweet scent of lilacs? Having deep purple blooms twice a year, first in spring and again mid-summer into fall! Full sun. Up to 6′ tall and wide.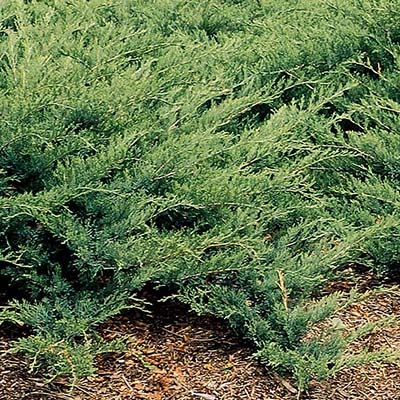 A tough, no-nonsense choice where you need a tidy, deep-green groundcover to shore up slopes or ramble over rocks. Full sun. Up to 1′ tall, spreading to 8 ft. wide.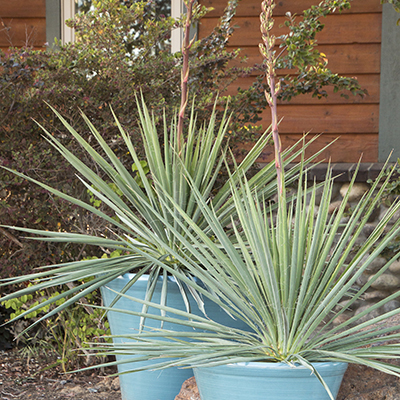 Conversation starter especially in colder zones (remains upright year round except in heaviest snows). Spring blooms. Full sun. Up to 4′ tall and wide, with 6′ flower spikes.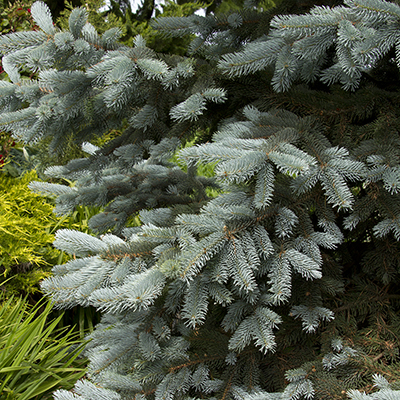 Stately N. American native generally considered the bluest form. Use to create screens, shelterbelts, and windbreaks. Partial to full sun. Up to 50′ tall, 20′ wide.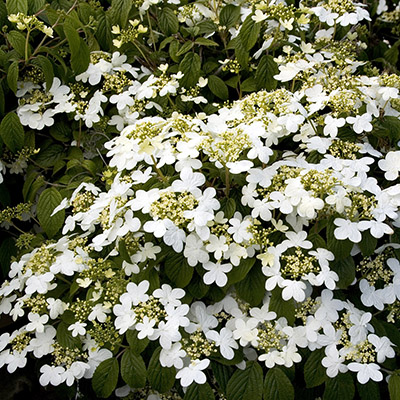 Ignored by deer but loved by nature. Spring flowers, late summer berries, fall color and layered form that shines in snow. Partial to full sun. Up to 8′ tall, 10′ wide.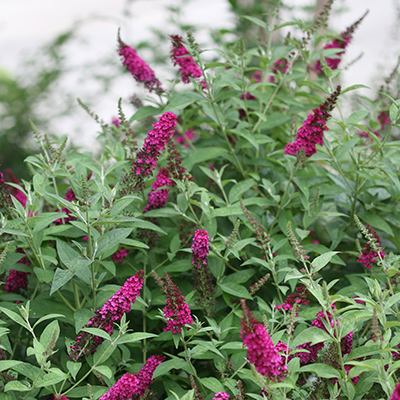 Butterflies and hummingbirds love it. Deer, not so much. Dark Sangria-red sterile flowers on compact form appear from July until frost. Full sun. Up to 5′ tall and wide.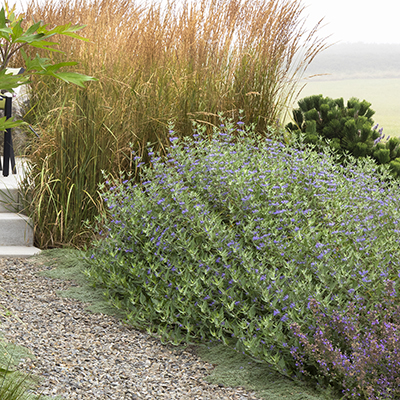 Who doesn't need more late-summer-into-fall flowers? Versatile small shrub for sunny beds and borders with late summer blooms. Full sun. Up to 2′ tall and wide.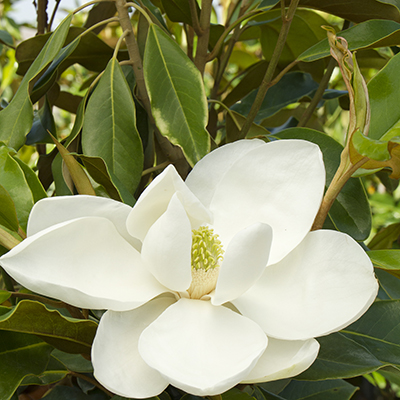 Perfect upright and dense small tree laden with large fragrant flowers over a long season. Full sun. Up to 20′ tall, 25′ wide.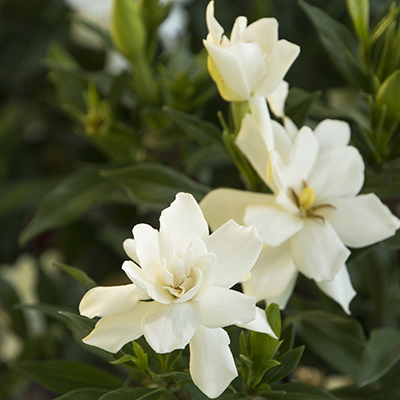 How can deer resist something that smells this good? Lucky for us, they do. Flower buds resist late spring frosts without damage. Full sun. Up to 5′ tall, 4′ wide.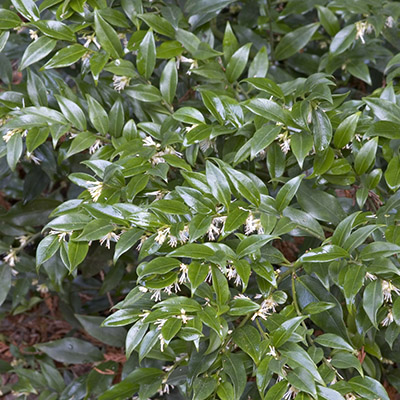 Exceptional groundcover with very fragrant white spring flowers. Try in dry shade gardens where other plants won't grow! Full shade. Up to 3′ tall, 5′ wide.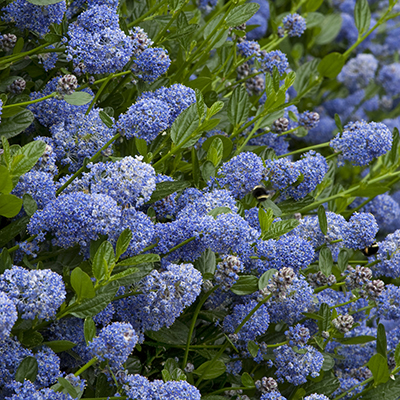 Deer (and rabbits) just walk on by the dark cobalt-blue flowers and dense, dark-green aromatic foliage. Ideal for coastal gardens. Full sun. Up to 9′ tall, 12′ wide.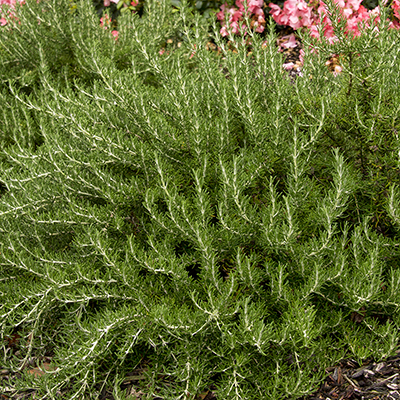 Chef's garden must-have that's rugged, deer resistant, and tolerates poor soils, drought, and salt spray. Wonderful in containers. Full sun. Up to 3′ wide, 2′ tall.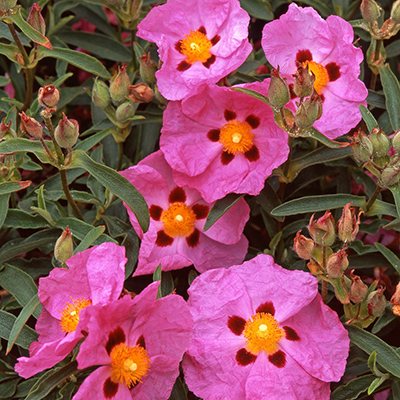 Cistus is an unsung hero of dry, sunny gardens. Compact, sun and heat-loving, with showy rose-purple blooms with maroon spots. Full sun. Up to 4′ tall, 6′ wide.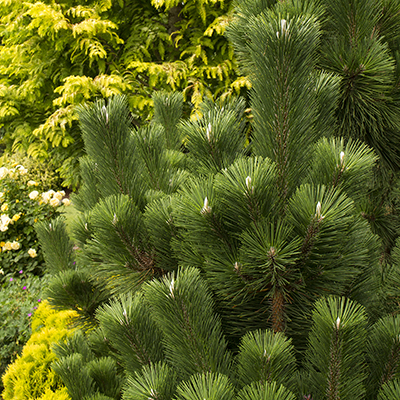 Deer rarely pine for this compact grower whose irregular growth habit adds character to the landscape. Partial to full sun. Up to 10′ tall, 15′ wide.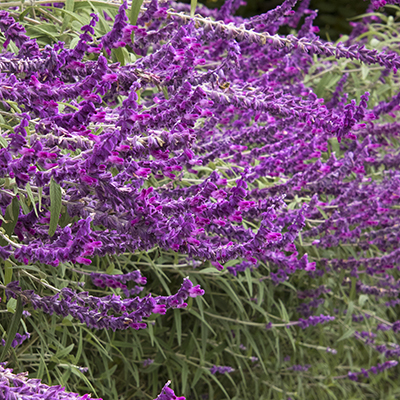 If nearly non-stop blooms, fragrant foliage, and silvery-grey illuminating effect weren't enough, there's this–deer want no part of it. Full sun. Up to 3′ tall and wide.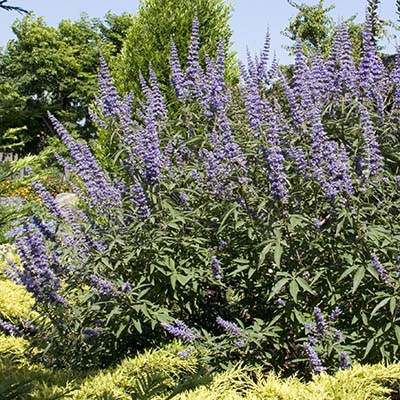 Get the look of a Mediterranean garden even in colder zones with fragrant blooms, backed by aromatic gray-green foliage.Full sun. Up to 25′ tall and wide.
Did you find this story useful and interesting? Please share it with others who also love to garden (use the icons at the top of this page). And, consider subscribing to our monthly newsletter (Plant Savvy, sent the first Thursday of each month direct to your inbox) to be in the know!
If you need specific advice for a tricky spot, please leave a comment below. For even more choices, please consult with your local garden center (find one here).