9 Show-stopping Perennials for Late Summer
As gardeners, we have it good. Even though Labor Day marks the unofficial end of summer, there are still a small handful of weeks before our gardens give way to autumn's chill.
Why not use this time to grow more late summer perennials? You'll help make summer last while Nature slowly simmers into fall.
Rich Red and Gold Perennials
Celebrate fall with the traditional, but always satisfying palette of bold red and gold. These colors can bring late season bloomers into dramatic focus.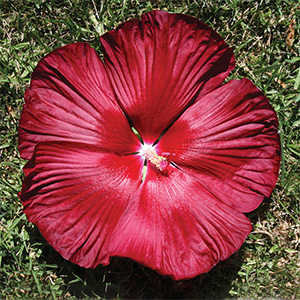 Attracts Hummingbirds
Honeymoon™ Deep Red Hibiscus has huge velvet-red flowers up to 8 inches wide! This compact, multi-branching, and hardy plant serves up blooms as big as a dinner plate. Visually arresting in your perennial beds and containers.
Hibiscus moscheutos 'Ambizu', Zone 4-10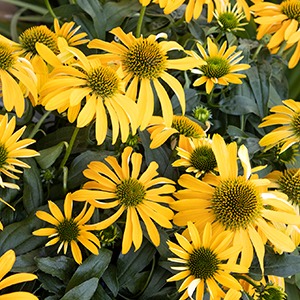 Brings Butterflies
EvolutionTM Yellow Falls Coneflower adds intense sunny color to your borders and container gardens. Short, sturdy stems hold up beautiful cones that bring butterflies in summer and attract birds in the fall and winter.
Echinacea 'Balevoelf', Zone 4-9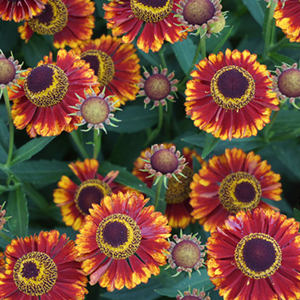 Bold Blooms
Mariachi™ Bandera Helenium helps your late-summer borders sing with bold brick-red petals tipped in showy gold. Up close, its globe centers burst into a golden halo. Enjoy flowers from late summer into fall, often until first frost.
Helenium autumnale 'Bandera', Zone 3-9
Cool, Soothing Purple Perennials
Contrast the traditional fall palette with soft shades of lavender and purple. These colors add depth and sophistication in your landscape.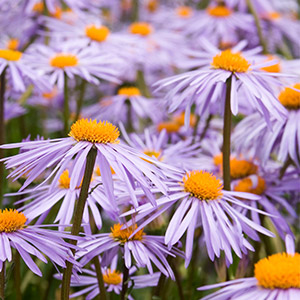 Continuous Color
Triumph Aster bursts with loads of large, purple, daisy-like flowers with cheerful yellow centers from late spring through late summer. Add this little beauty to a rock, butterfly, or cottage garden and enjoy the beautiful amethyst flowers all season long.
Aster x alpellus 'Triumph', Zone 3-9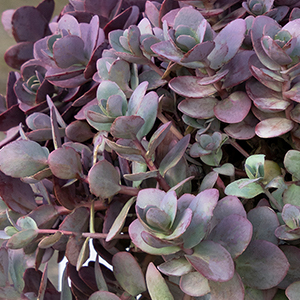 Drought Tolerant
SunSparkler® Firecracker Sedum is topped with burgundy-red flower clusters that blush soft pink come late summer. The iridescent, tonal foliage is just as beautiful as the blooms. Tuck this succulent into your borders, rock gardens, and containers.
Sedum 'Firecracker', Zone 4-10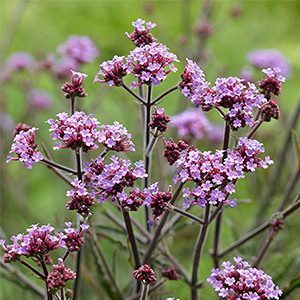 Pollinator Magnet
Lollipop Verbena sends up dense clusters of lavender flowers on airy, delicate stems for an abundant source of nectar. It is wonderful as a cut flower, fresh or dried. Grow it as a perennial in mild regions, and treat as an annual elsewhere.
Verbena bonariensis 'Lollipop', Zone 7-11
Ornamental Grasses with Fantastic Fall Flowers
Every great show-stopper needs a stage. Interplant short grasses with perennials or plant tall varieties as a backdrop. Together, in late summer light, the pairings are always wow-worthy.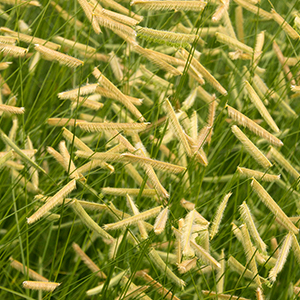 Summer Shimmer
Blonde Ambition Blue Grama Grass will glow in late-summer light, adding golden color and movement. Use en masse or as accents in both boho chic and modern garden design.
Bouteloua gracilis 'Blonde Ambition', Zone 4-9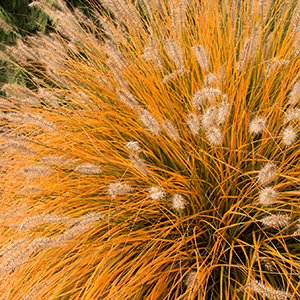 Plush Plumes
Dwarf Fountain Grass has blades that turns a rich russet color in fall. Fluffy, buff-colored seed heads arch above the lush fountain of foliage. Plant for late-season contrast.
Pennisetum alopecuroides 'Hameln', Zone 4-11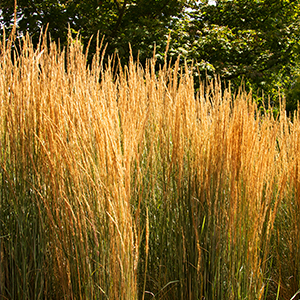 Golden Spires
Overdam Feather Reed Grass delivers feathery foliage, shifting from bronze-brown into rich gold come fall. Plant for a striking vertical effect as an accent or use, with gusto, en masse.
Calamagrostis x acutiflora 'Overdam', Zone 4-9
Late summer blossoms, including ornamental grasses, feed local pollinators and migrating birds before food gets scarce. Provide food and cover for wildlife all year long with pollinator-friendly shrubs.
For more ideas to help you host and nourish birds, bees, and butterflies, check out the best shrubs to attract pollinators in your region: