Camellias that are chill in the cold? 3 we love.
When you see pictures of camellias starting to unfurl in the southern climates but out your window is frost and snow, you might feel just a bit left out when it comes to this lovely, rose-like winter bloomer. Happy news then that there are some camellias that have been bred to bloom an entire climate zone hardier than other varieties and are fine to Zone 6 where the mercury can fall to -10 degrees. Look for tons of blooms from March to May in colder climates and August to October in warmer zones (depending on variety). Here are three we recommend, all from the "Ice Angels" series. Check with your local garden center for availability.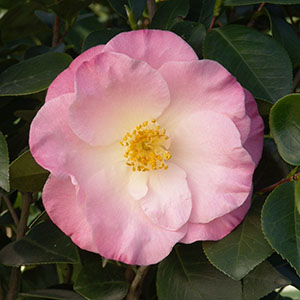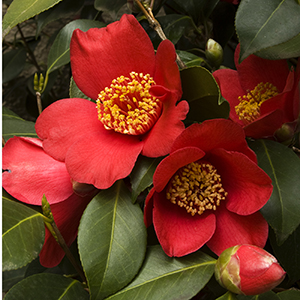 Spring's Promise Ice Angels® Camellia
Zone: 6 – 10
Vivid, rose colored blossoms reach 2-3 inches wide with petals radiating out from a center of contrasting golden stamens. Mid to late season bloomer. Evergreen.