Heat-Loving Lantana Brings on the Blooms (and butterflies, too)
Drought, heat, deer, rabbits, and salt-spray don't even phase this tough-as-nails, but wildly glamorous summery garden staple. Lantana, native to tropical regions, puts out nonstop bright, nectar-rich blooms that attract crowds of butterflies while bringing brilliant, happy color even during the hottest, most humid summer days. Let it ramble down sunny slopes, tumble from hanging baskets, or add an elegant touch when trained into a patio tree. Pot it up for a lush, tropical feel near pools or seaside patios. Here are a few ways to use this sizzler and some of the best plants for each idea to get you started.
4 Fun Ways to Use Lantana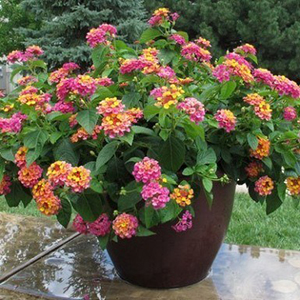 Cheerful Containers
Plant solo, or mix with other full-sun annuals or perennials for color from spring to frost. Best blooming by rotating containers weekly so that plants gets light on all sides.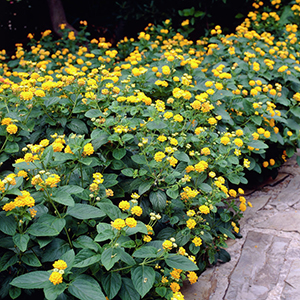 Butterfly-magnet groundcover
Spreading varieties quickly cover a large area, even dry slopes. Will go dormant in warmer climates, then back in bloom early summer.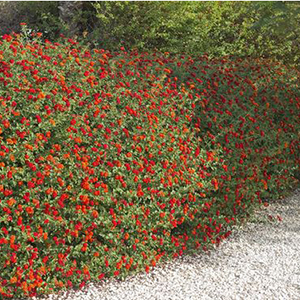 Low-fuss hedge
With heights that range from 24 inches to over 6 feet tall, there's one for most spots. Especially effective against a fence or wall.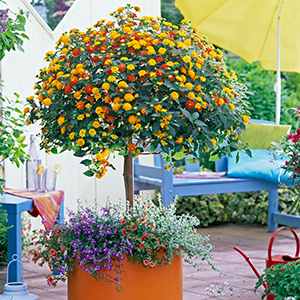 Tropical Patio Tree
Clip a bushy one-gallon specimen into an 18 inch tabletop type, or purchase trained as a 5 foot tall patio tree. Can be overwintered indoors given moderate, diffuse light and occasional water.
Best for crazy, colorful containers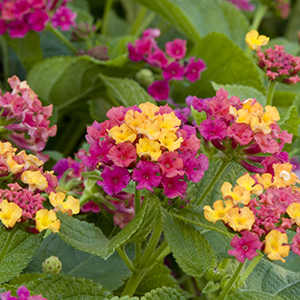 Teenie Genie® Compact Lantana
Zone: 9 – 11
Extremely dense, compact shrub with a continuous display of multi-colored flowers. Reaches up to 30 in. tall.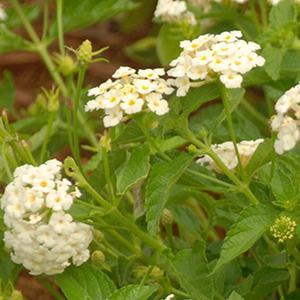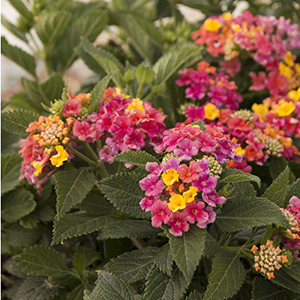 Patriot™ Rainbow Compact Lantana
Zone: 9 – 11
Waves of rich multi-colored flowers nearly year-round! Excellent for full-sun containers. Reaches up to 1 ft. tall.
Best for blooming, tough groundcovers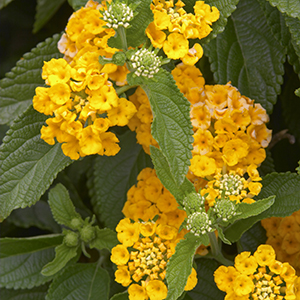 Spreading Sunshine® Lantana
Zone: 9 – 11
Mounded, trailing form makes a great display as a showy groundcover or in a large container. Spreads up to 8 ft. wide.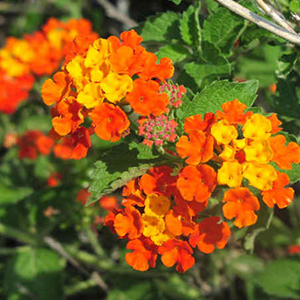 Tangerine™ Spreading Lantana
Zone: 9 – 11
Spreading form brightens flower beds, masses as a ground cover, or makes a cool patio tree. Spreads up to 8 ft. wide.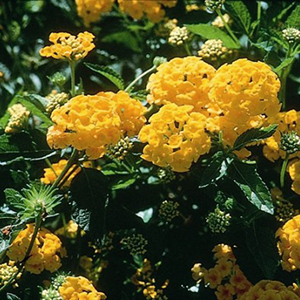 Sunburst™ Spreading Lantana
Zone: 9 – 11
Grows naturally as a ground cover, but also works in containers poolside and on patios. Spreads up to 8 ft. wide.
Best for color-bursting beds and borders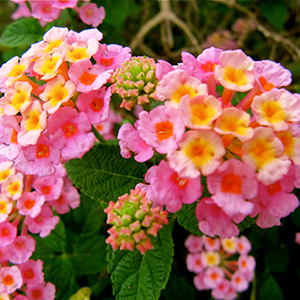 Mozelle Lantana
Zone: 10 – 11
Vigorous grower producing loads of bright color for a low shrub border or large container. Reaches up to 2 ft. tall.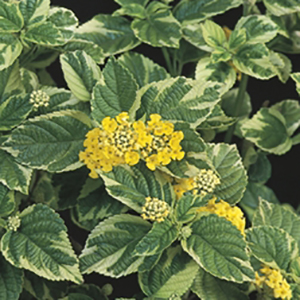 Lemon Swirl® Bush Lantana
Zone: 9 – 11
Showy lemon-yellow blooms contrast beautifully with chartreuse-edged foliage. Reaches up to 6 ft. tall.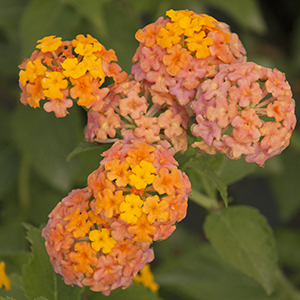 Miss Huff Hardy Lantana
Zone: 7 – 11
The most cold hardy lantana known—established clumps have survived 0°F. Reaches up to 6 ft. tall.
Best for unexpected (but awesome) patio trees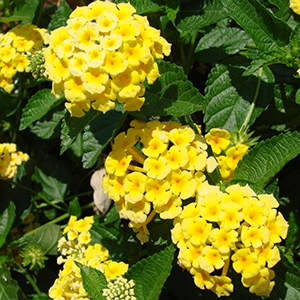 Chapel Hill Yellow Lantana
Zone: 8 – 11
Naturally spreading habit makes this excellent for training into a shorter, table-top form. Reaches up to 18 in. tall.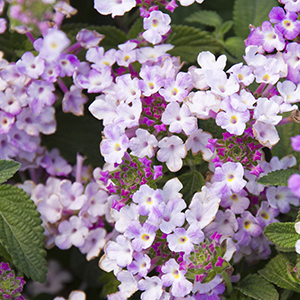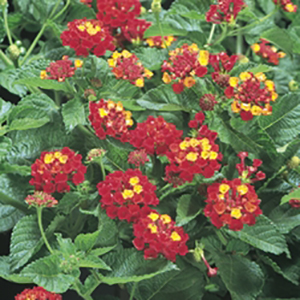 American Red Bush Lantana
Zone: 9 – 11
Profuse red and yellow color makes for a show-stopping patio tree or accent shrub. Spreads up to 6 ft. wide.
Keeping Lantana Happy
Plant in a location that receives at least 6 to 8 hours of direct sunlight a day.
While unfussy about soil type, does best in a rich, well-drained spot.
Once established, water only occasionally except during periods of extreme drought.
In frost-free regions lantana is a durable perennial; in colder zones, use lantana as an annual flower.