Low work, high rewards? Got You Covered.
Bet that got your attention!
For me, the secret to being a happy gardener is to make sure some percentage of my garden can pretty much fend for itself once the plants are established, leaving plenty of time to fuss over the less self-sufficient species. To that end, here are a selection of evergreen shrubs (always such problem solvers to begin with) that you can plant and forget about, but which also provide months and months of beauty and interest.
If you have questions or need additional selections, please don't hesitate to comment below.
DarkStar® Creeping Oregon Grape
New and exclusive to Monrovia. Low, spreading shrub with exceptional purple foliage, yellow spring flowers, followed by showy blue-black fruit clusters. Perfect for small groupings, or mass for large-scale ground cover. Tolerates dry shade once established. Zone: 5 – 9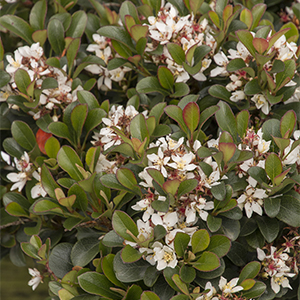 Ideal back of the border or foundation shrub that's easy care, but also has some pizzazz. Notably disease resistant, excellent for humid climates. Partial to full sun.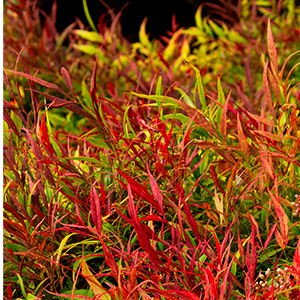 Adds interest to all green shrub borders (and really good with conifers) needing a boost. This one has fiery red highlights in fall and winter. Partial to full sun.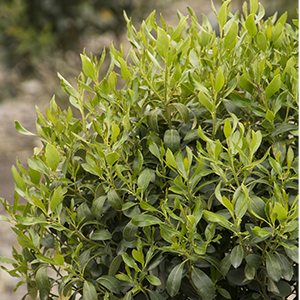 If you like the look of boxwood but want something a bit different, this compact, rounded male holly (no berries) is a great option. Partial to full sun.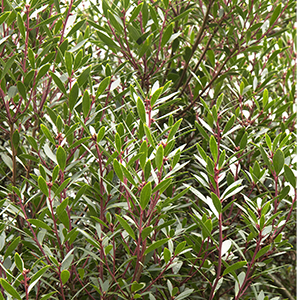 Tall enough for a hedge, but open and airy, too with red stems, glossy leaves, and early spring fragrant flowers. From Dan Hinkley Collection. Partial shade to full sun.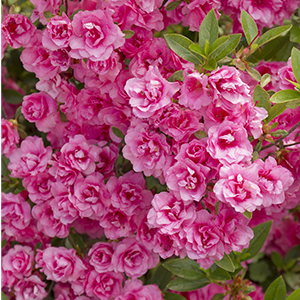 Yes, it's a cold-tolerant azalea! Use under open-canopy trees where it will bloom before trees fully leaf out. Partial sun.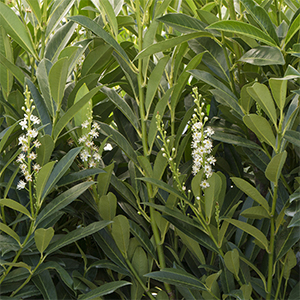 Hardier than English laurel but with the same tall and wide habit that makes an ideal tall hedge or foundation shrub in dappled shade. Fragrant spring flowers. Filtered sun.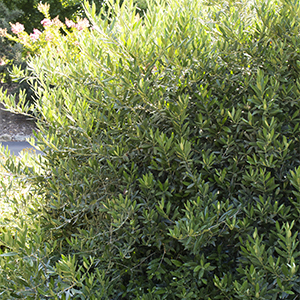 A small olive with all the Mediterranean look and feel without the size or the fruit. Heat, drought, and salt tolerant. Shear or leave in natural form as a specimen. Full sun.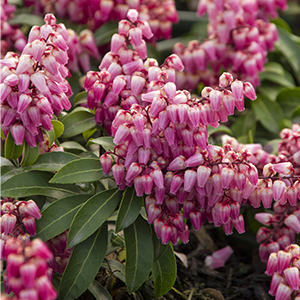 Adds color to conifers or other evergreens as it blooms in late winter. Good for foundations or for massing. Partial sun.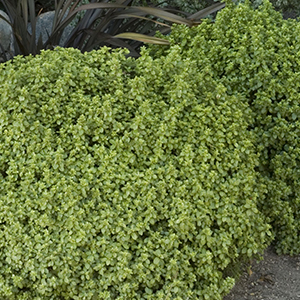 Dense, formal, and fuss-free is an excellent substitute for boxwood in humid areas. Line a walkway or edge a border. Drought tolerant once established. Partial to full sun.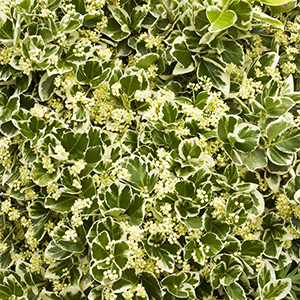 Edge a border or make a low hedge with rich green leaves with ivory white margins that are often tinged with pink in winter. Partial shade to full sun.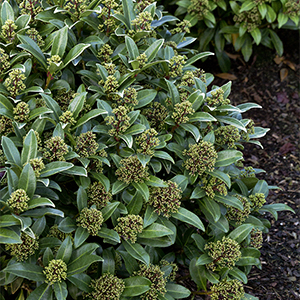 A colorful option for dim spaces with clusters of very fragrant, creamy-white spring flowers. Elegant choice for borders or foundations. Full to partial shade.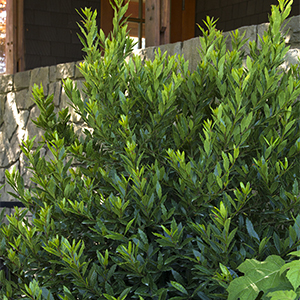 Use clipped as the centerpiece of a kitchen garden or as an elegant tall hedge. Aromatic, deep green foliage.Thrives in containers. Partial to full sun.