Ornamental Grasses for Late Season Magic
Is there a more dramatic group of plants in the late season garden than ornamental grasses? The way they're back lit and glowing in the late summer sun. Their graceful sway and hypnotic movement in even the slightest of breezes. And their sheer scale and height at this time of year as they show in all off their full-grown stature. You can't take your eyes off a stand of them–they're just mesmerizing.
Here we've chosen 6 that are classified as warm season grasses* which can handle heat, humidity, and drought and bloom well into fall. Wonderful in borders, beds, and island plantings and most spellbinding when grown in groups of 3 or more!
Showy plumes glisten and shine in the sunlight high above foliage. Nearly sterile with a notably low seed set. Up to 8 1/2′ tall, 5′ wide. Full sun. Zone: 5 – 9
Design: Wildlife garden, borders, pair to flank a feature.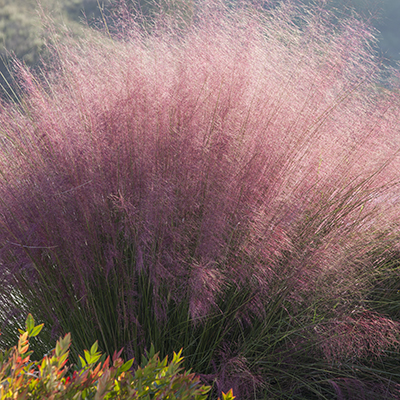 Glittering clouds of vivid purple plumes lend rich color from late summer to fall. Up to 3′ tall and wide; blooms to 4′ tall. Partial to full sun. Zone: 7 – 10
Design: Add to ornamental or native landscapes as a singular sensation or massed.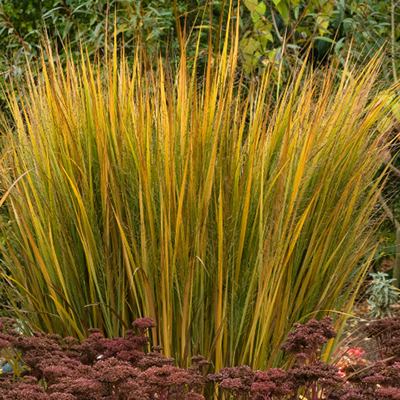 Compact, clumping grass with olive-to-golden yellow autumn foliage and showy seed heads that lend winter interest. Up to 6′ tall, 3′ wide. Partial to full sun. Zone: 4 – 9
Design: Excellent vertical form for mixed beds and erosion control on slopes.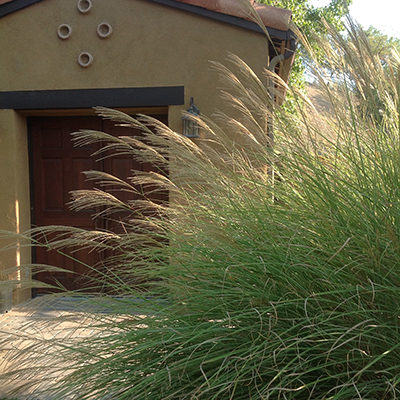 Dense clumps of slender blades with creamy white margins creates a shimmering silvery appearance.Up to 5′ tall, 4′ wide; plumes to 6′. Partial to full sun. Zone: 5 – 9
Design: Use height and width to contrast low borders or walls.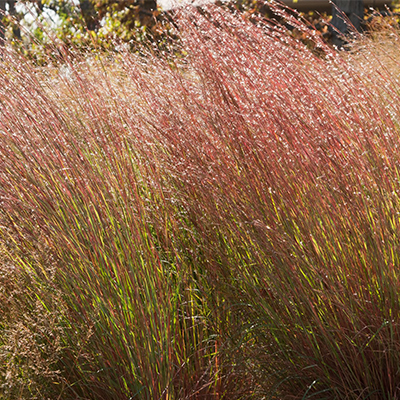 Emerges blue, develops pink and burgundy hues in late summer, and turns a rich copper in fall with purplish panicles. Up to 4′ tall, 3′ wide. Full sun. Zone: 3 – 8
Design: Perfect for bird-friendly habitat gardens.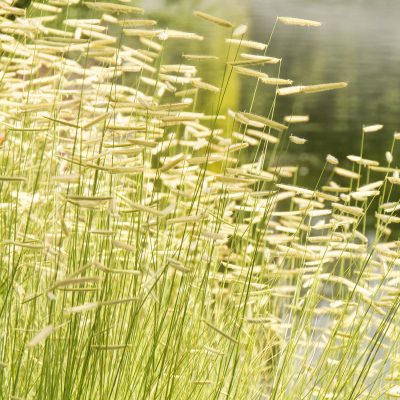 Rugged native with flag-like, golden summer flowers on stiff, weather-resistant stems. Up to 3′ tall and wide. Partial to full sun. Zone: 4 – 9
Design: Adds texture to waterwise gardens.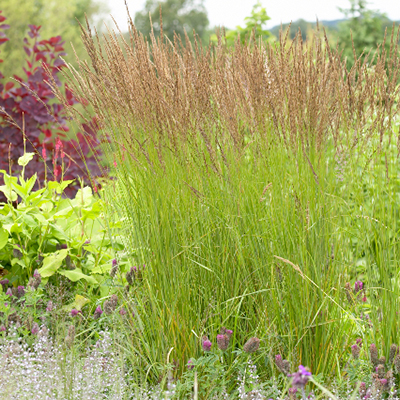 Fine-textured with tall, slender stalks of fragrant, light brown, late summer blooming panicles. Deep copper-gold fall foliage. Rarely sets seeds. Up to 2′ tall, 3′ wide; blooms to 3′. Full sun. Zone: 3 – 9
Design: Low groundcover, containers, native garden.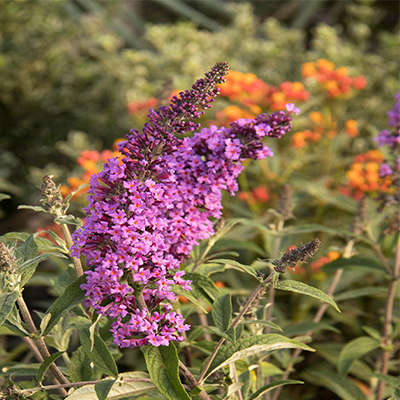 Add to a stand of tall grasses in a corner of the yard or along a fence line for a stellar pollinator-luring, late summer show. Up to 5′ tall and wide. Partial to full sun.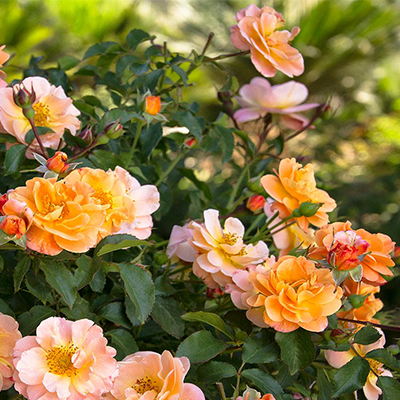 "Cottage elegance." Use in front of taller grasses or combine in very large containers. 2.5′ tall, 3′ wide. Full sun.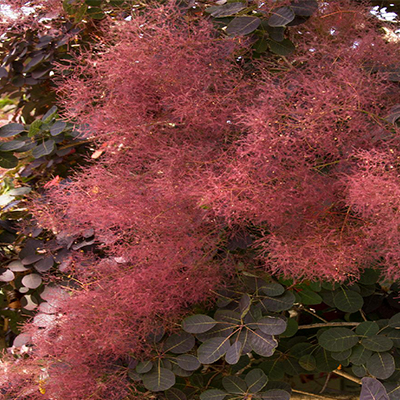 Got space? Picture tall, slender blades against reddish-purple foliage and airy smoke puffs. Island bed or at the corner of a house. Full sun. Up to 15′ tall, 12′ wide.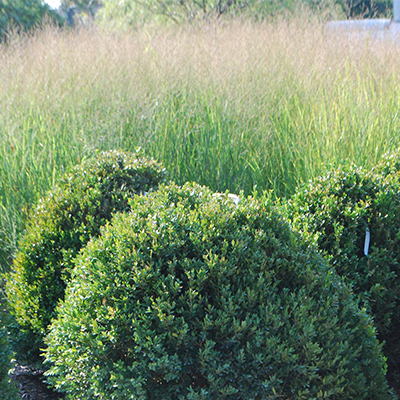 Grasses and boxwoods? Why not! Dig into the ying yang contrast of formal and full-bodied with this easy care mix. Partial to full sun. Up to 4′ tall and wide.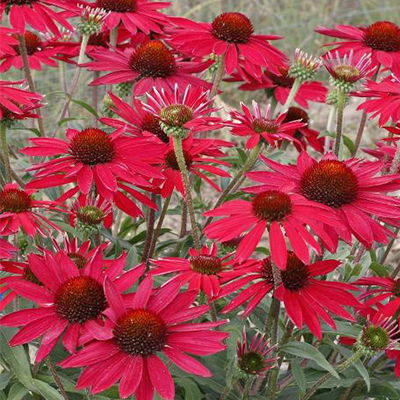 Enchanting tumbled up with grasses in mixed borders, containers, and cutting gardens. Full sun. Up to 20″ tall and wide.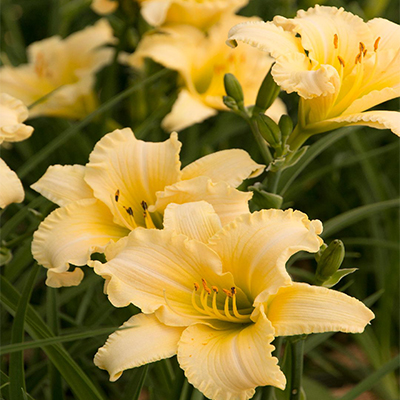 Mix with Blonde Ambition for a tonal effect for a sophisticated but simple effect in a modern or rustic setting. Partial to full sun. Up to 15″ tall and wide; flowers taller.
*Without getting too into the weeds...
The terms cool- and warm-season ornamental grasses simply refer to when they bloom. Cool-season types start growing early in spring and often have their most vibrant color during those months. Warm-season types emerge more slowly in spring, flower later in the summer and often remain in bloom well into fall. Both types have a place in any garden when planning for a long, colorful season!